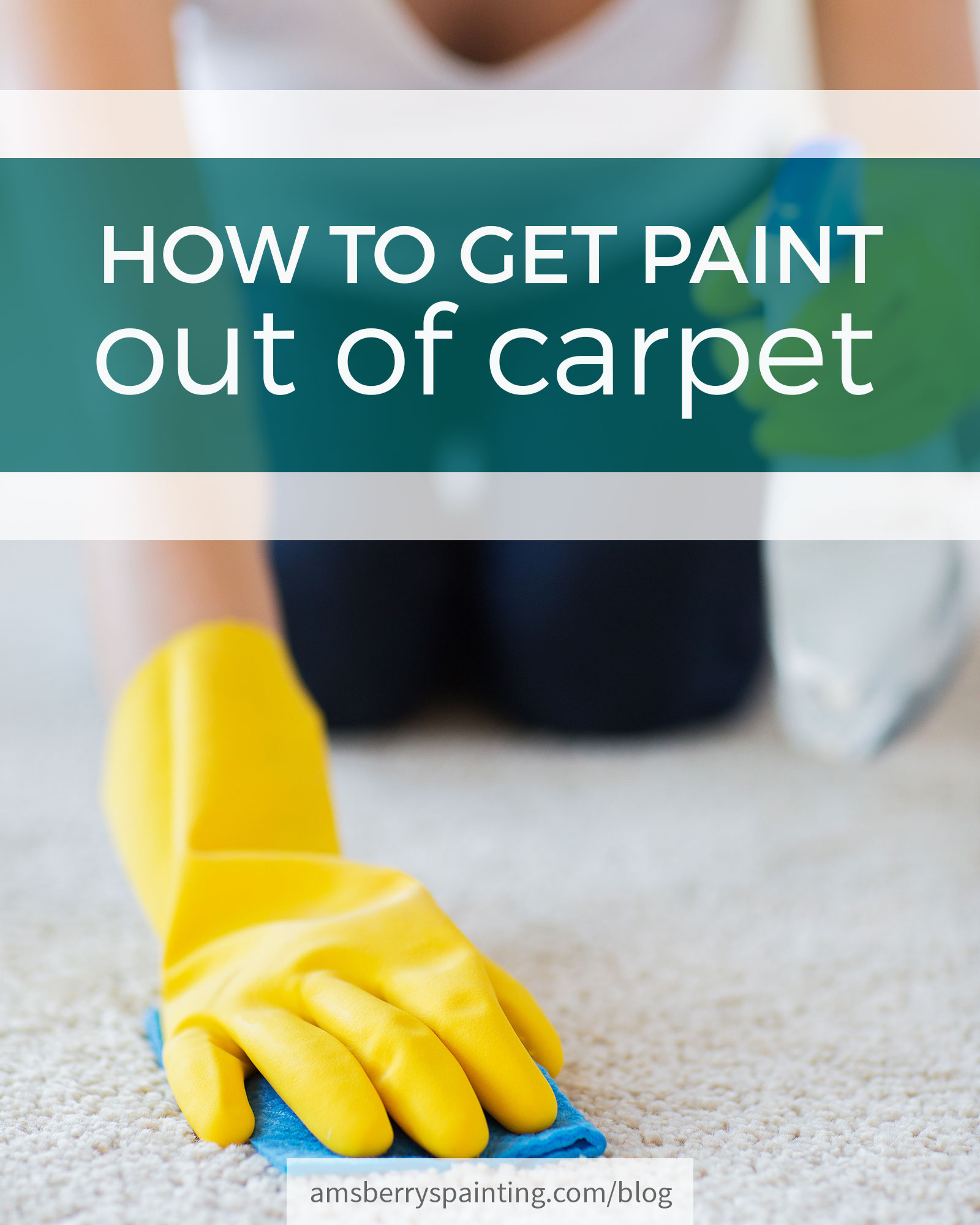 29 Jan

How To Get Paint Out Of Carpet

Carpet and paint have never been friends… ever. When I was in college I worked at an art gallery and learned a trick that later saved me days of worry and clean up.

One time, one of the artists left our gallery through the back way and she had a gallon of black paint that she was transporting out. We saw her off and then about a minute later she came running in, terrified, because she spilled the entire gallon of paint all over the carpet. We then proceeded to pull our entire stock of club soda out of the back… Yep, that's right! Club Soda. Club soda is the trick for getting wet paint out of carpet. The trick is to really over saturate the carpet and dab, don't rub!

I have gotten paint out of the carpet with an extreme amount of water as well. I think really the trick is to thin the paint out so much that it can't attach to the fibers of the carpet.

As for dry paint, if it's on your clothes… tough luck. I bought an extremely strong solvent and never got any out. If you find a solution, let me know. I have heard that fingernail polish (or any acetone), plus club soda can get dried paint out of carpet, however, I have not tried, because I always clean it up when it is wet – definitely the way to go.

Pro Tip: WD40 is amazing for getting paint off of things. One time I had a customer come in and someone spray painted their whole car and did not know what to use to get it off. I suggested WD40 and it came right off. It will also take tape residue off of surfaces, just make sure the surface can handle the solvent. WD40 for the win!

If you have any interior, exterior or pressure washing needs we would be happy to serve you! Contact us today!

To see examples of our work take a look at our online gallery!
---
Becca previously worked at Sherwin Williams as an Assistant Manager and is currently the Office Manager at Amsberry's Painting. Both environments have provided her with extensive knowledge about the paint and coatings industry.
Want more? Click on the links below for more posts like this one!
Save
Save
Save
Save
Save
Save
Save