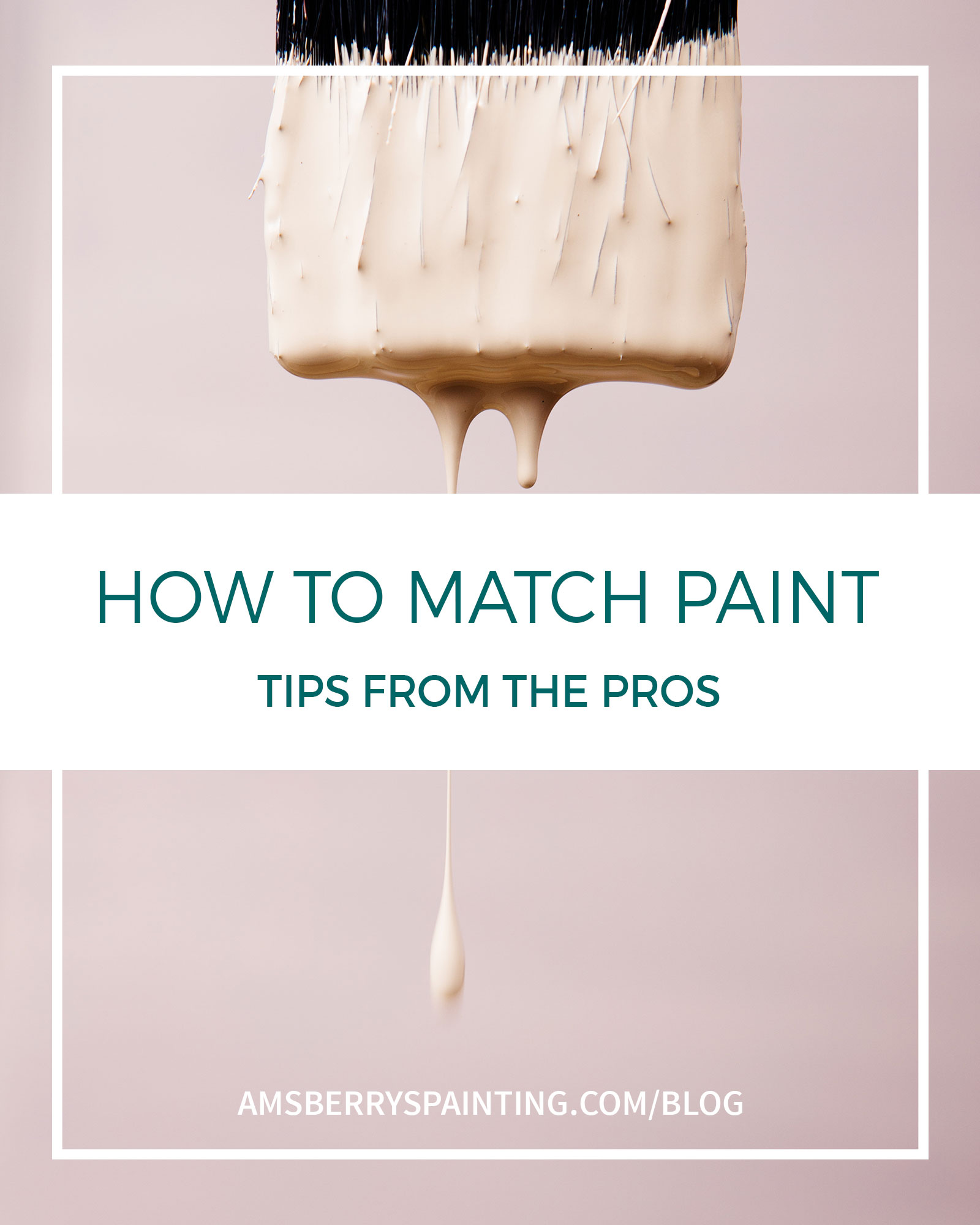 15 Jul

How to Match Paint: Tips From the Pros

Matching paint can be a lot of fun! It can also be very tolling on one's mental state. I know for sure, I have almost gone insane trying to get the right beige. I used to work at a paint store, and we would do matches every day. Here are a few things one needs to know about matching. This will help you, as well as the person behind the counter serving you. Remember, being nice and organized when it comes to ordering paint makes everyone happy, especially you!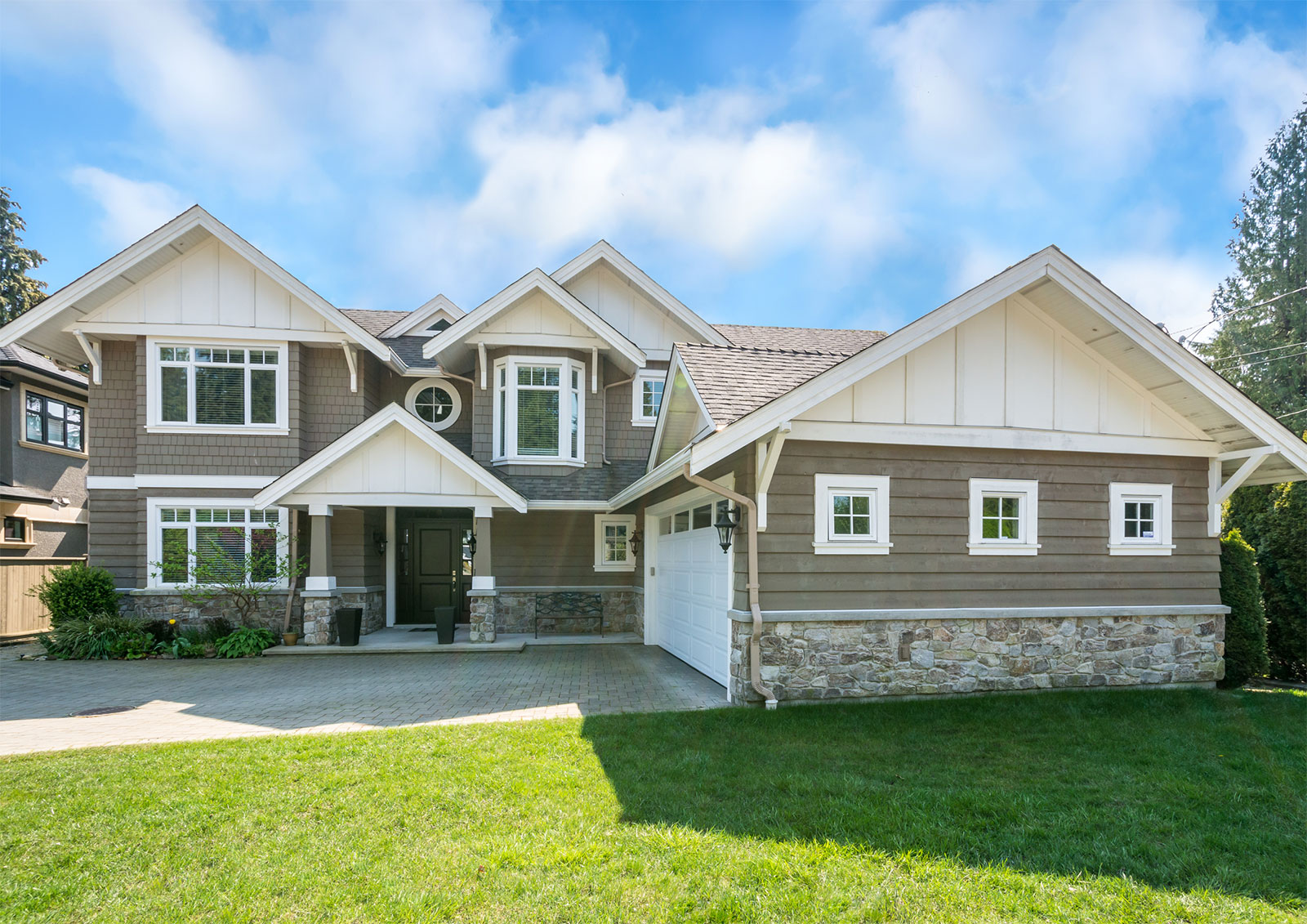 When You Spot THE Color on Another House
Sometimes you drive by a house and absolutely love the color and you want to get exactly that! However, it can be very difficult to come close to matching that color if you are trying to do it by memory. The absolute easiest (for some this may be the hardest) solution to this is to walk on up to that house and knock on the front door. You may even make a new friend!
If conversing with strangers is not your cup of tea, here are a few tips to get you close. While looking at the house color you desire, notice the undertone in the paint. Is there green, red, gold, purple? Every color has an undertone, even what you think is a perfect dark gray probably isn't. This way, when you go into the paint store, you are prepared and know which colors to gravitate towards. However, you want to make sure to take a wide variety of samples from the store to compare.  This is very important because what you may think is the right color could very well turn out not to be.
Same Color as Current
If you are would like exactly the same color you currently have, or you are trying to touch up a spot on your house and are unable to locate your original paint can or color information from your personal records, there is still hope for you!  In this case, the best way to get the desired color is to take a paint chip (no smaller than a quarter in size) to a paint store and have it matched.  As long as the color is not too crazy to match, this plan is your best bet. Some things you may want to be aware of when entering a paint store to match paint are:
The people that work at paint stores are just like me and you, they go home to their houses and are tired and have lives.
Computers can play a big part in the color matching process, however, the man finishes the process. Expecting a match to be done and absolutely perfect in 5 minutes is not realistic. Sometimes, it can work like that, most of the time, about 30 minutes is needed for a really good match. If the store is busy, they may ask you to come back the next day.
The paint store has different lighting then your house does.  They can use light bulbs that help with getting close to the light in your house, but they are working in a florescent light environment.  Keep that in mind.
There are certain colors that some stores just cannot achieve. Without going into a huge discussion about color theory, I will say that there are different blues, yellows and reds that have certain undertones. Each paint company has a different set of colorants, and sometimes that bright blue is just a little too bright, or that crisp yellow cannot be achieved because the certain store has a yellow with a green undertone. Ask employees at the store you are at if the color you want is realistic. If they are smart, they will tell you the truth.  If they give you a less-than-desirable response, don't be dismayed! There are plenty of colors in the world. I am sure you can find one that you love!
Exterior Color Match
If you are looking at exterior paint colors, you should not be looking at them inside. Take them outside and look at them. Colors change a ton when they go into different lights. Yellow can look green, blue can look purple, gray can look like the whole rainbow all at once!
Interior Color Match
If you are trying to find an interior color, it is best to take the sample of paint you have (maybe paint some on a piece of cardboard) and move it around in the room you would like painted. This is a great way to see what the color looks like in different lights. You would be surprised at how much a color can change based off the different ways the light hits it!
Sampling a Color
Samples are a great way to test to see if the color you think you like is actually the color you want. A pint or a quart costs somewhere within the range of $3-$7. Note: Sample paint does not have the additives that the advertised wall paints have. I have seen walls painted in samples and they lasted a while, but it is not recommended that you use them for your permanent wall color.  Sample paints are are not very durable for long-term use. Also, the colors of sample cans can be a tiny bit off just due to the size of the sample. If you are very, very particular about the color, then it might be best to have the store match the actual color sample that you like in a full gallon.
Final Tip
The last and final tip is this…when you come home from the paint store and test your new color sample on the wall my recommendation is to use as little paint as possible to test. If you do not use a ton of paint and the color is totally off, you may be able to take the gallon back to the store and they can try to fix it. Unfortunately if you take a lot of paint out of the gallon and take it back to the store, they will have to start over from scratch and you will likely have to buy another gallon.
Good Luck
There are a ton of variables when matching paint. I hope these little tips help. I know how hard it is to get the right color. Good Luck!  If you just need color ideas check out our Pinterest page for inspiration. If you have any painting needs we are here to help. Contact us today!
To see examples of our work take a look at our online gallery!
---
Becca previously worked at Sherwin Williams as an Assistant Manager, and is currently the Office Manager at Amsberry's Painting.  Both environments have provided her with extensive knowledge about the paint and coatings industry.
Click on the graphics below to check out more of our blog posts!
Save
Save
Save
Save
Save
Save
Save
Save
Save
Save
Save
Save
Save
Save
Save
Save
Save
Save