21 Mar

How to Choose the Best White for Your Home

We have news for you – white isn't just white! Between the different paint stores, there are thousands of shades of white for you to choose from. The sheer number of whites to choose from can be overwhelming and can make selecting the best shade of white for your house seem like a daunting task. Jeff and Kaitlyn, from Amsberry's Painting, are here to give you the tools and information you need in order to choose the right shade of white for your painting project. Introducing the second episode of Paint Talk — where we answer YOUR paint and stain related questions.
Questions to Ask Yourself
To begin the process of selecting the best white for your project, let's start by asking a few questions.
What type of white do you want?
Are you wanting a basic white like a piece of paper? Are you wanting a cream or an off-white? Thinking through what you want from your white will help you narrow down your options.
What are the surrounding colors?
Another thing to think about is what is surrounding the area you are wanting to paint white? If you are trying to pick a white for your exterior trim, then something to think about is what color your house body is, or the main house color. You want to pick a white for your trim that compliments your main house body color. Other colors with an exterior to consider are brick or stone colors on your exterior, the color of landscaping and foliage near your house, and the color of your front door.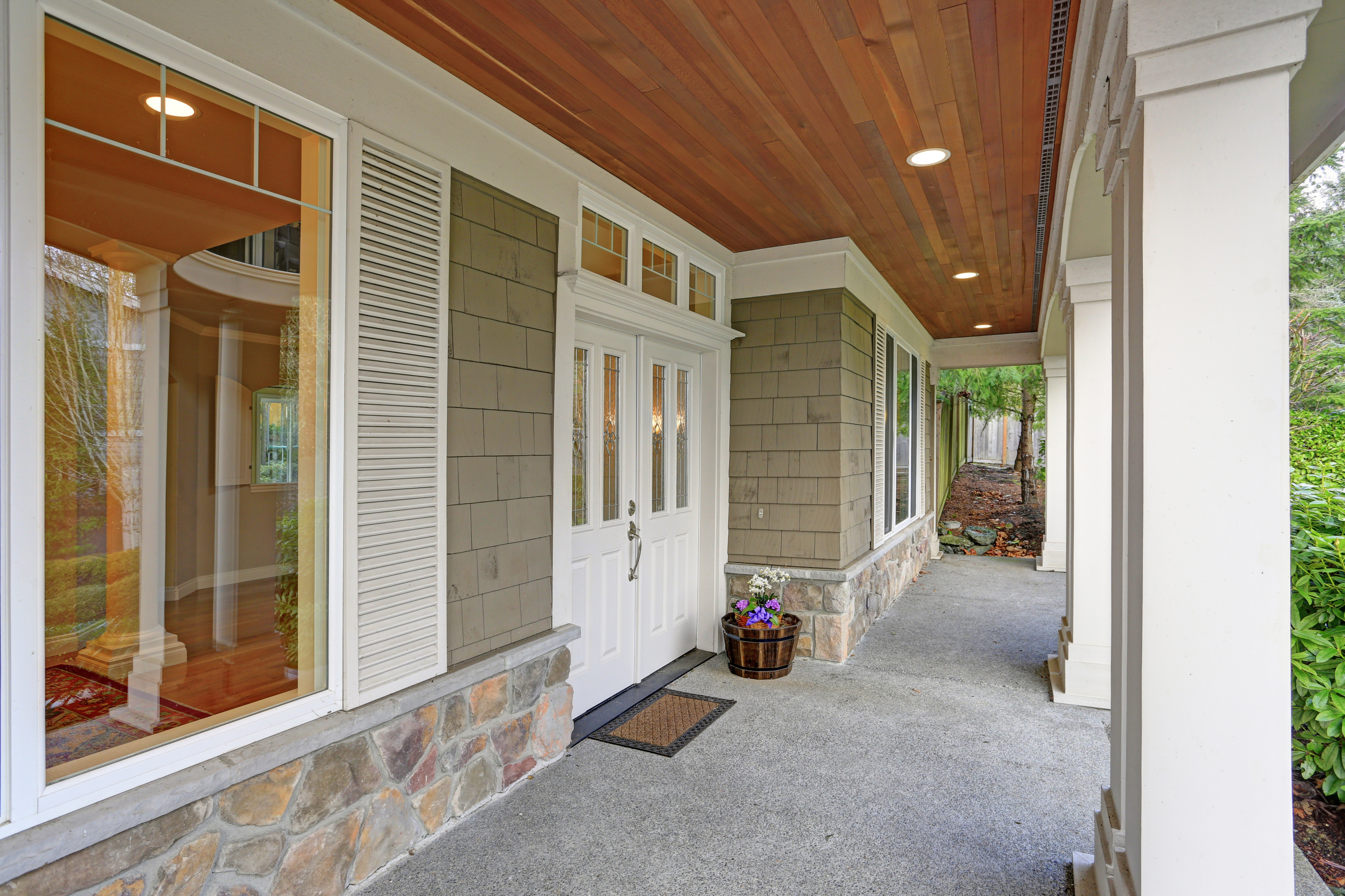 What undertones exist?
All shades of white that aren't straight white have undertones. Cool undertones, warm undertones, orange undertones, green undertones. Undertones are nothing to be afraid of, but they are something to be aware of. The undertones within a shade of white should complement the surrounding colors, not clash with them.
Things to Know
Paint chips and drawdowns
A paint chip gives you a representation of a paint color, but because a paint chip is small when you paint a large area the color you selected based on a paint chip that same color can look drastically different. For that reason it can be extremely helpful when selecting a paint color to visualize the color in a larger format. One great way to do this is to order a gallon of the paint and sheen you are leaning towards and have your local paint store create a drawdown of that color. A drawdown is a piece of cardstock coated in a large sample of the paint you ordered.
Armed with your drawdown, you can now go home and observe the paint color and sheen you've selected side by side other colors in the area you are selecting a white for. You can also witness the color in different types of lighting, for instance morning light, versus dusk. If you are selecting a white for your interior, you can see the color in natural lighting versus unnatural lighting.  
Do a test
Another thing you can do is take the gallon of paint and actually test some of the white color on your wall or your trim in order to see what the color would really look like on your house. This is a great way to make sure you absolutely love the white color before you get the painter out there, or you get up on a ladder and start going for it yourself.
Popular Whites
Now that we have given you a lot of information on how to narrow down your white selection, we are going to give you some ideas of which whites to choose. So these are some of the most popular Sherwin Williams and Benjamin Moore white shades.
Sherwin Williams
Sherwin Williams' Extra White (SW 7006) and Pure White (SW 7005) are the closest shades to a regular, pure, paper white that you'll be able to find. Alabaster (SW 7008) is a really great option if you're searching for a white that will compliment a dark, contrasting shade. This makes Alabaster a great shade to pair as a trim color with a dark body color on the exterior or your home, or an interior wall color to contrast well with a dark cabinet or accent color. Snowbound (SW 7004) is a nice white to consider if you're searching for a white that has cooler undertones.
Benjamin Moore
For Benjamin Moore, four favorites are Chantilly Lace (OC-65), which tones down bright accent colors and is very easy on the eyes. Simply White (OC-177), White Dove (OC-17), Cloud White (OC-130) are recognized as great staple whites for ceilings, trim, and accents by homeowners and contractors alike.
Go For it!
Now that you are equipped with information and recommendations, go have fun picking out the best white for your project! We at Amsberry's Painting would be happy to help you select your color and complete your project — book your free estimate today!
Also, if you have a topic you would like us to cover in a future Paint Talk episode leave it in the comments below!
---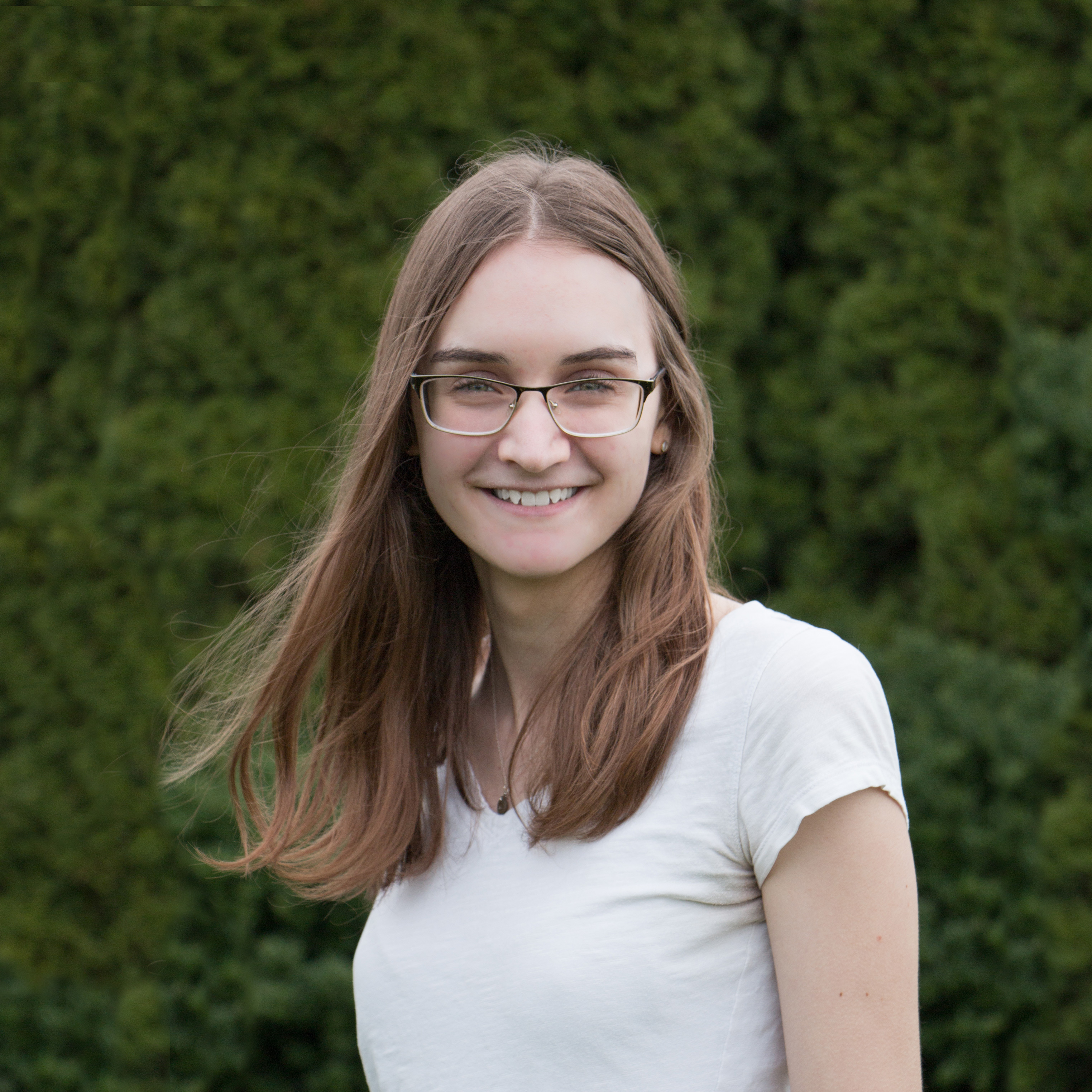 Writer Bio: Ellen Coy
Ellen is the Office Assistant, and resident blogger, at Amsberry's Painting. She loves reading, writing, photography, and The Pacific Northwest. She can usually be found with a cup of tea.
Click on the graphics below to check out more of our blog posts!