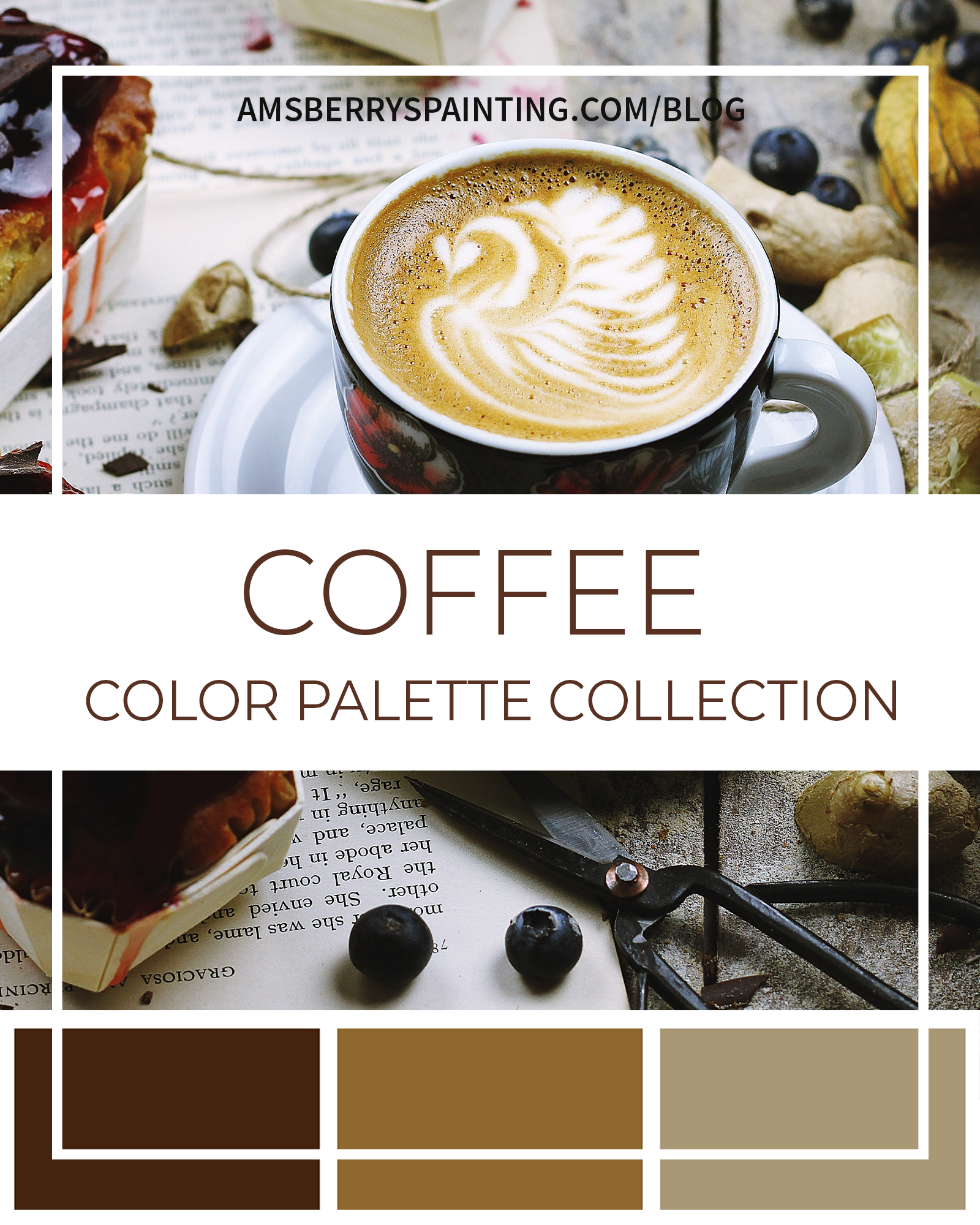 24 Apr

Coffee Color Palette Collection

I Love a Cup of Coffee

By Jennifer Bates

I love a cup of coffee I like a brew or two
A mocha or a latte either one will do

I love a cup of coffee a cappuccino hits the spot
Sprinkle it with chocolate and serve it piping hot

I love a cup of coffee a short black or a long
Just push that little button and make it nice and strong

I love a cup of coffee espresso or flat white
And don't add any sugar as the taste is always right

I love a cup of coffee a macchiato is just fine
I'd rather have a coffee than have a glass of wine

I love that little coffee bean dark or mild or light
No matter what the time of day morning noon or night

So if I haven't made it clear I'll say it one more time
I love a cup of coffee …. is it your shout or is it mine?

All colors by Sherwin Williams and photos from Unsplash.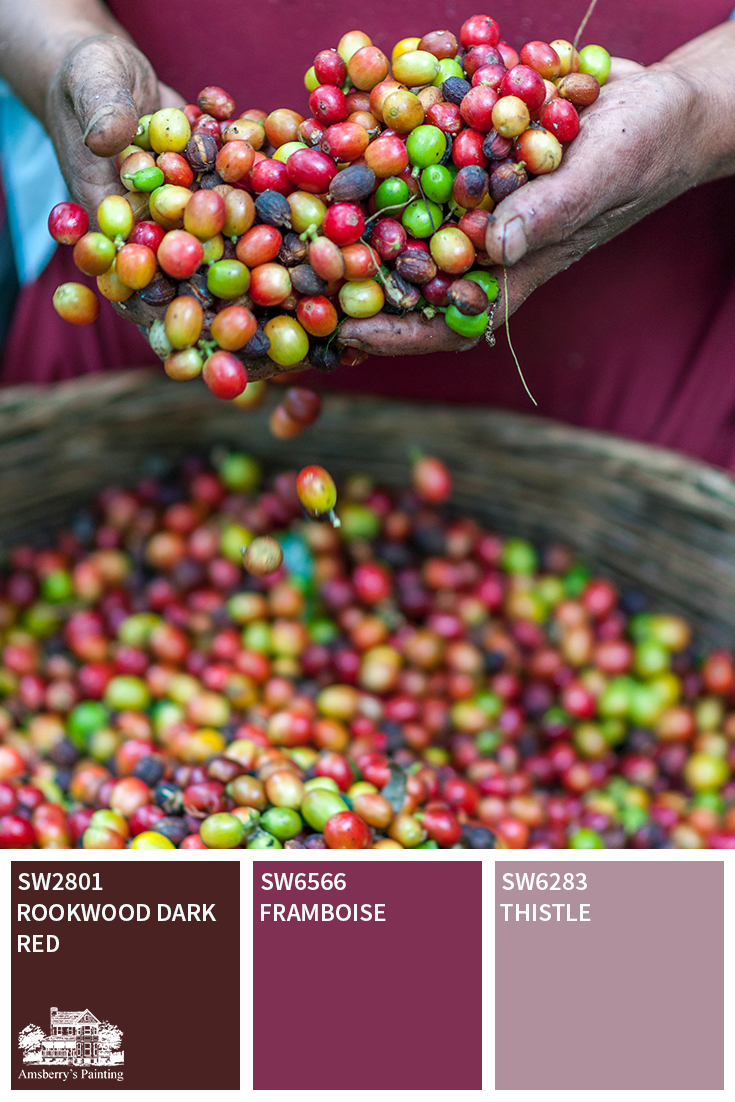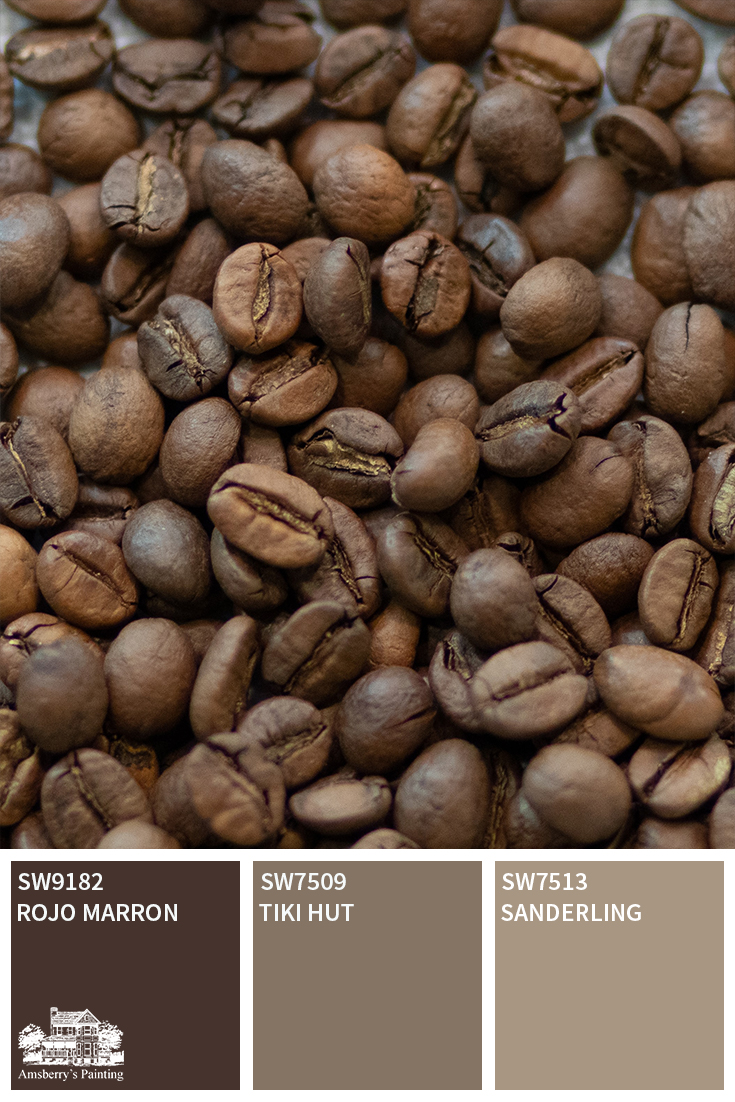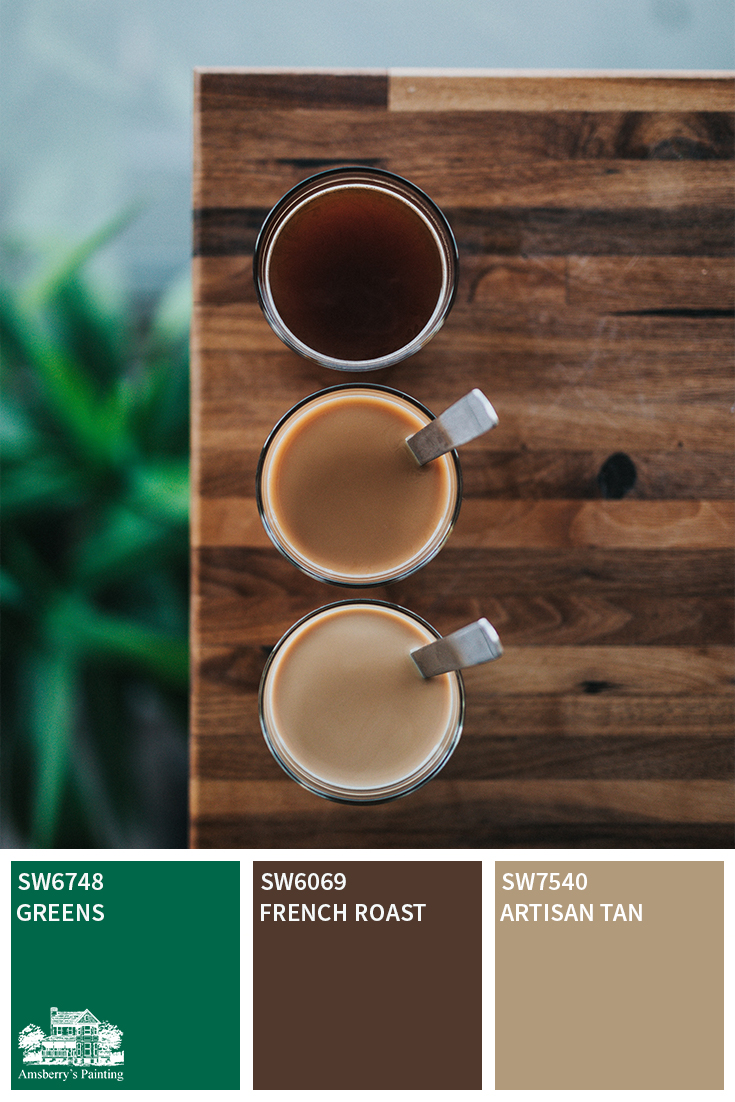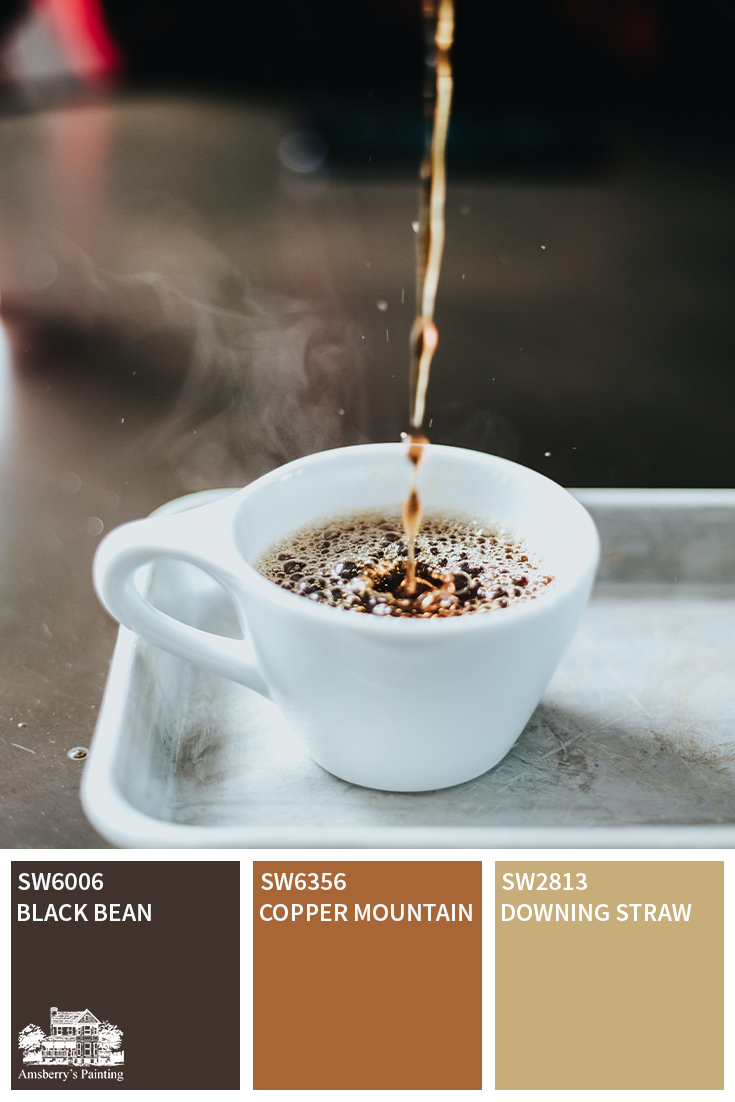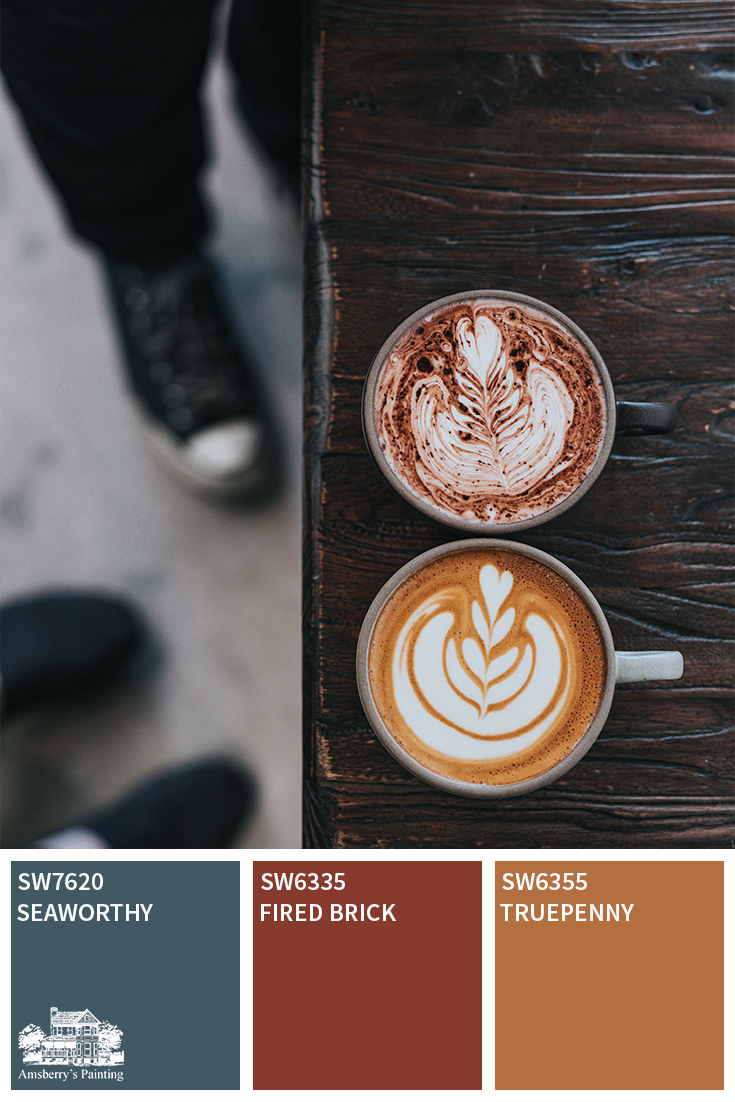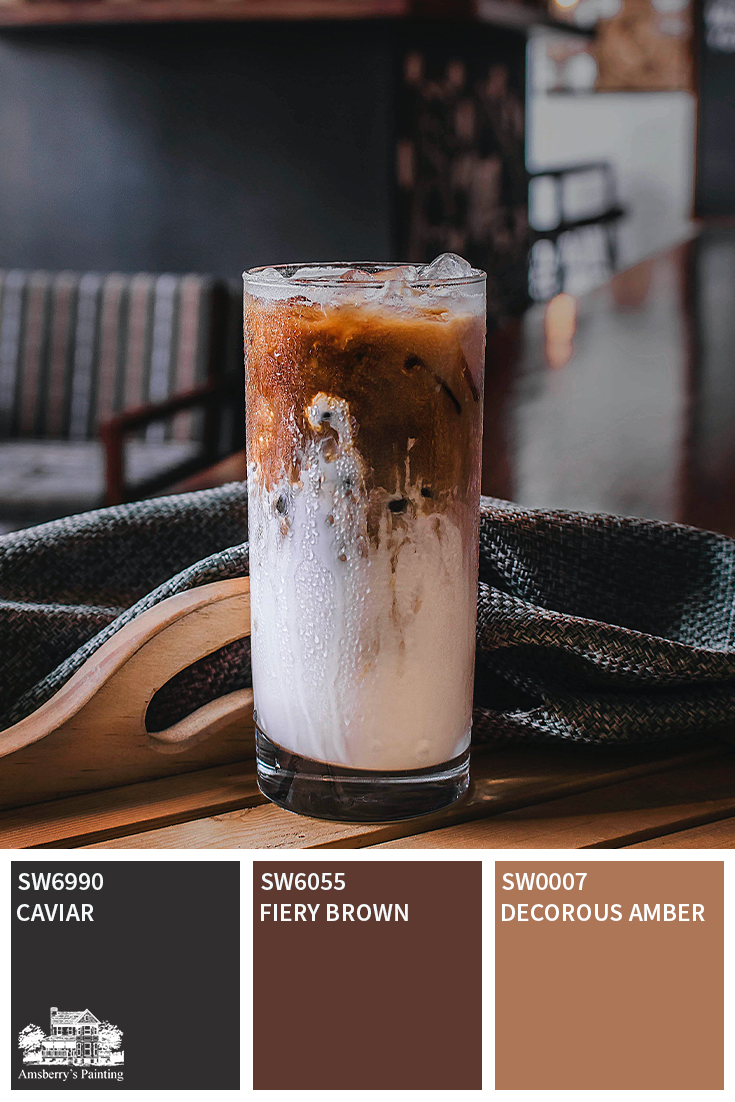 ---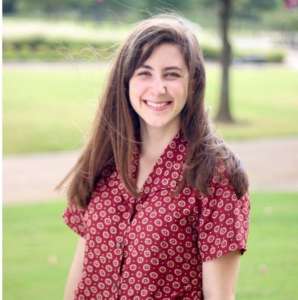 Writer Bio: Gina Nestico
Gina is the Marketing Assistant and Translator at Amsberry's Painting. She spends much of her free time exploring the beautiful PNW and when it's too rainy to go out she prefers to stay home with a good book and a warm cup of joe in hand.
Click on the graphics below to check out more of our blog posts! To see more color palettes like these, head over to our Pinterest page!