23 Sep

Classic Fall Color Palette Collection

We introduce to you our classic fall color palette collection! When we think about fall, we find ourselves picturing leaves changing colors, cozy sweaters, apple picking, baked goods, and looking forward to countless pumpkin-flavored treats to try. We hope that these images of classic autumn scenes inspire you to try out some new colors for your own home!

"Life starts all over again when it gets crisp in the fall." — F. Scott Fitzgerald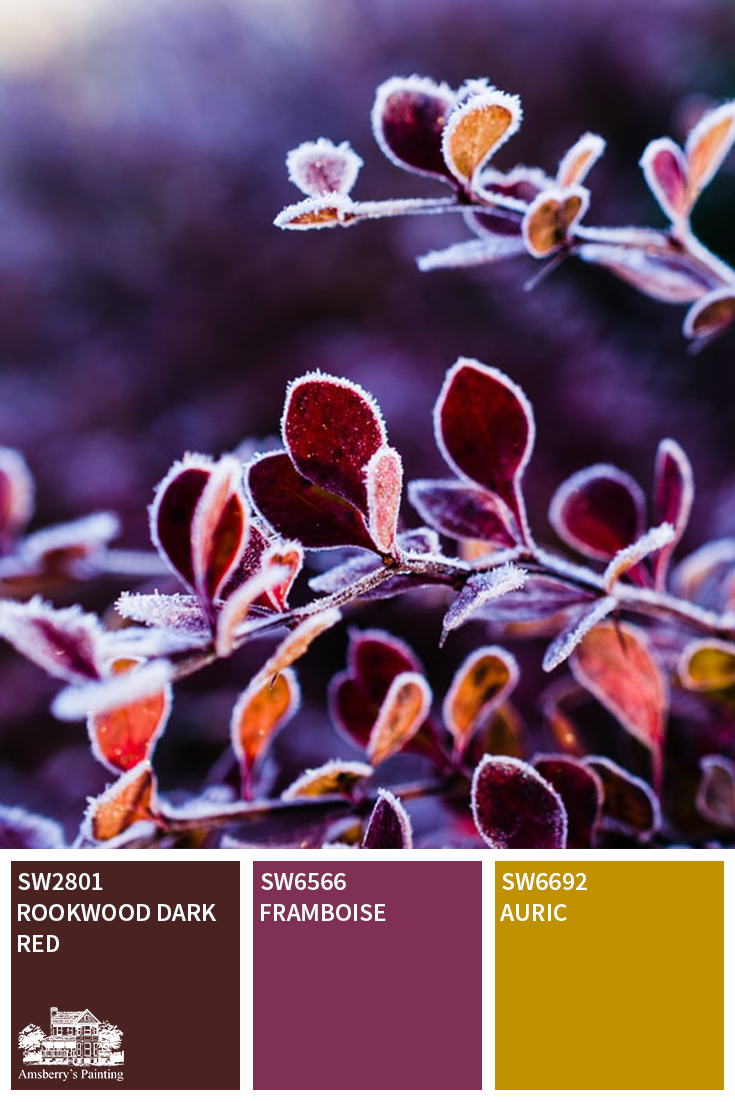 "I loved Autumn, the one season of the year that God seemed to have put there just for the beauty of it."– Lee Maynard
"Autumn, with its golden fruitage, waving fields, and gentle airs, its forests of variegated hue, its brown hillsides regally clothed in purple, and its still waters slumbering in the drowsy sunshine, is exceedingly beautiful." — Charles J. Peterson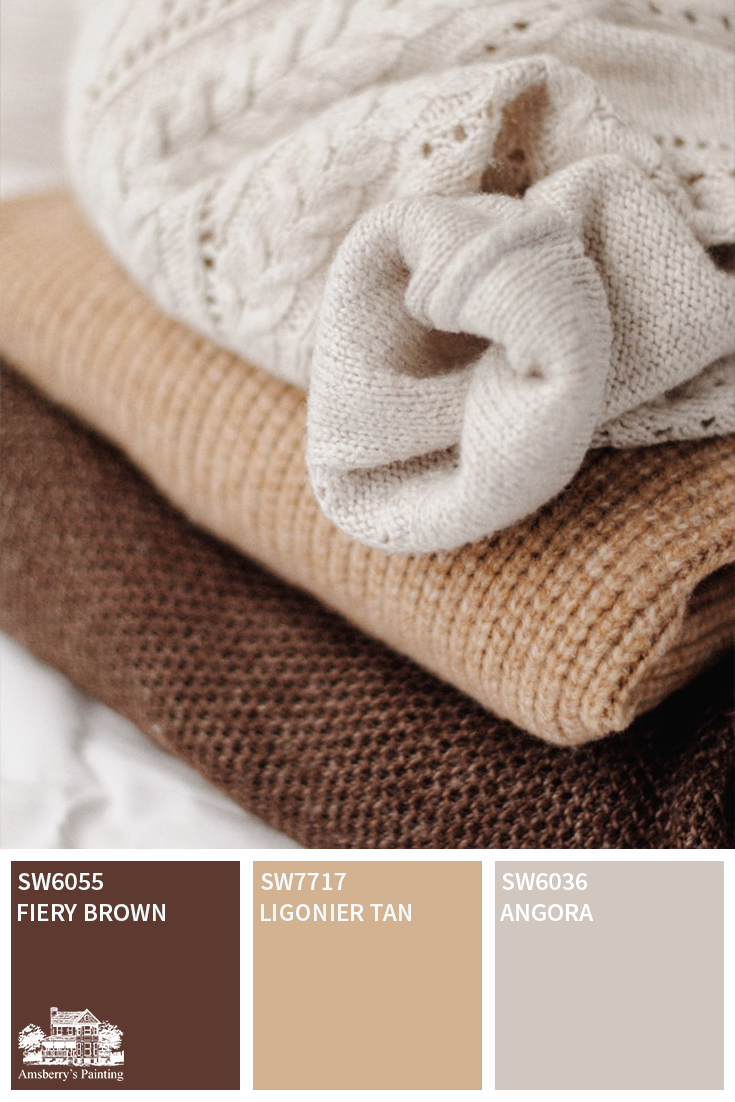 "The heat of autumn is different from the heat of summer. One ripens apples, the other turns them to cider." — Jane Hirshfield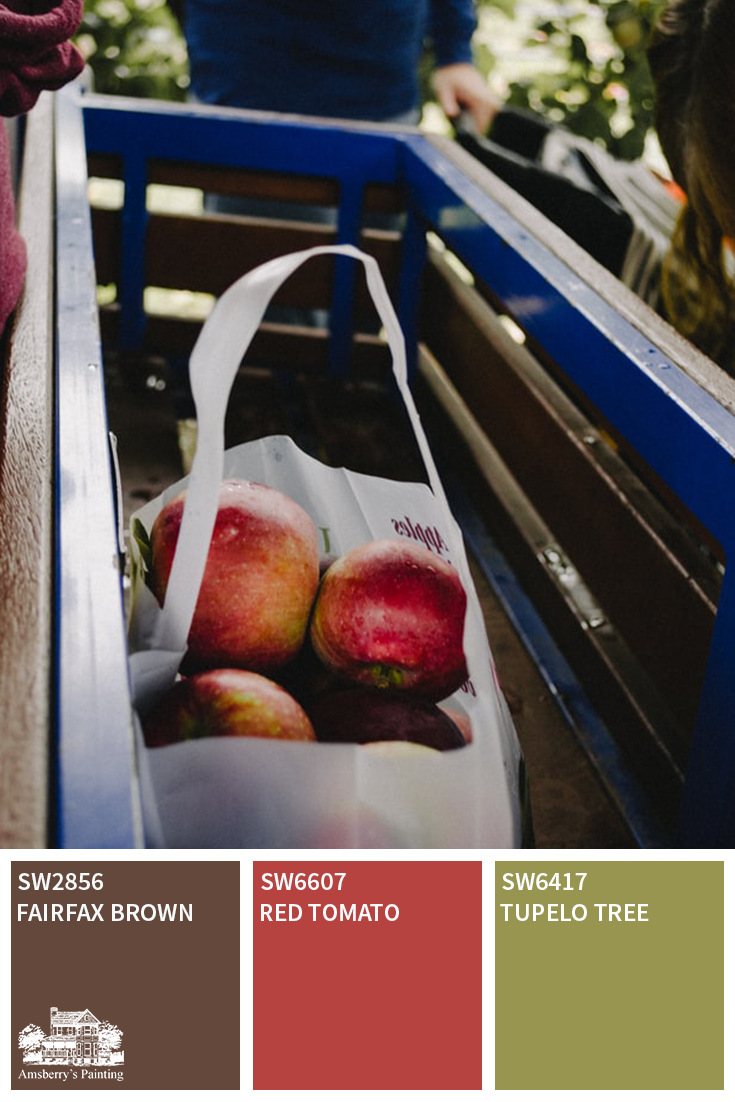 "The goldenrod is yellow,
The corn is turning brown…
The trees in apple orchards.
With fruit are bending down."
— Helen Hunt Jackson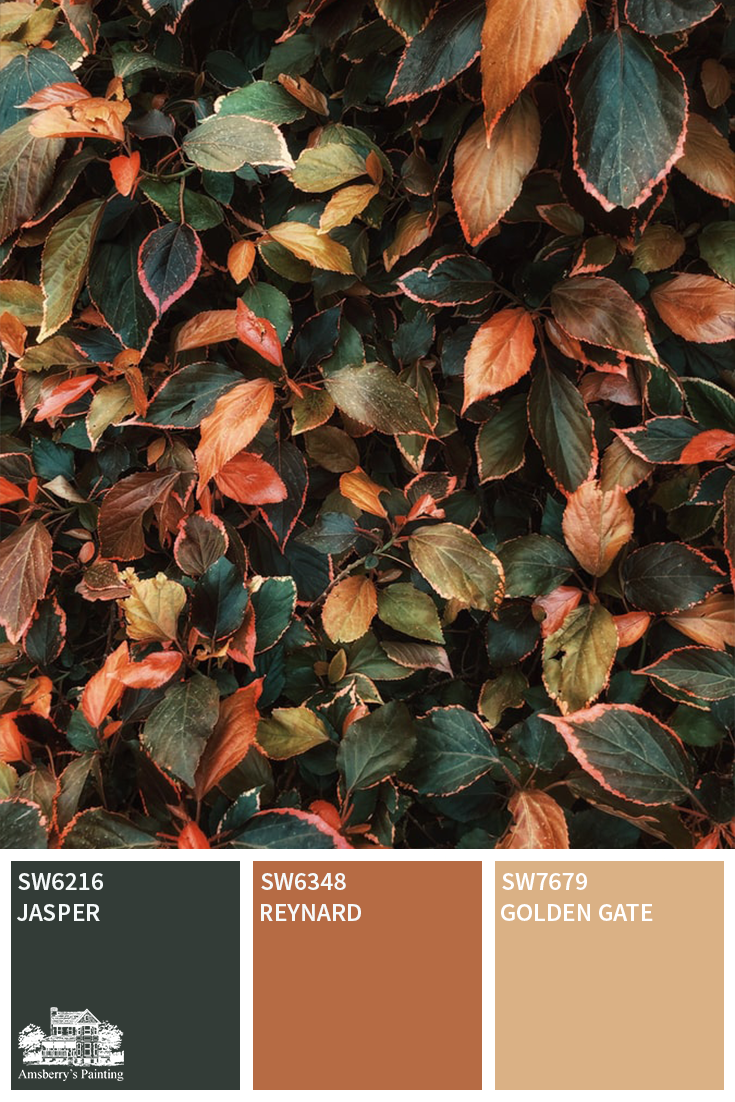 "Autumn is a second spring when every leaf is a flower." — Albert Camus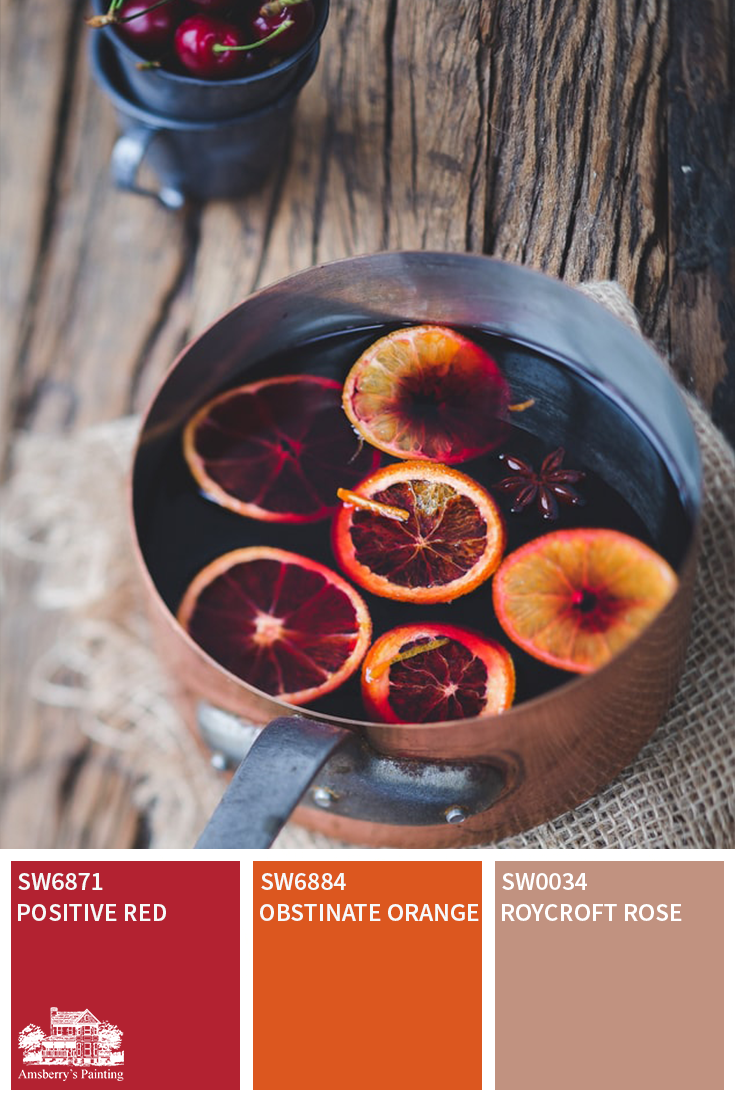 "Fall has always been my favorite season. The time when everything bursts with its last beauty, as if nature had been saving up all year for the grand finale."— Lauren DeStefano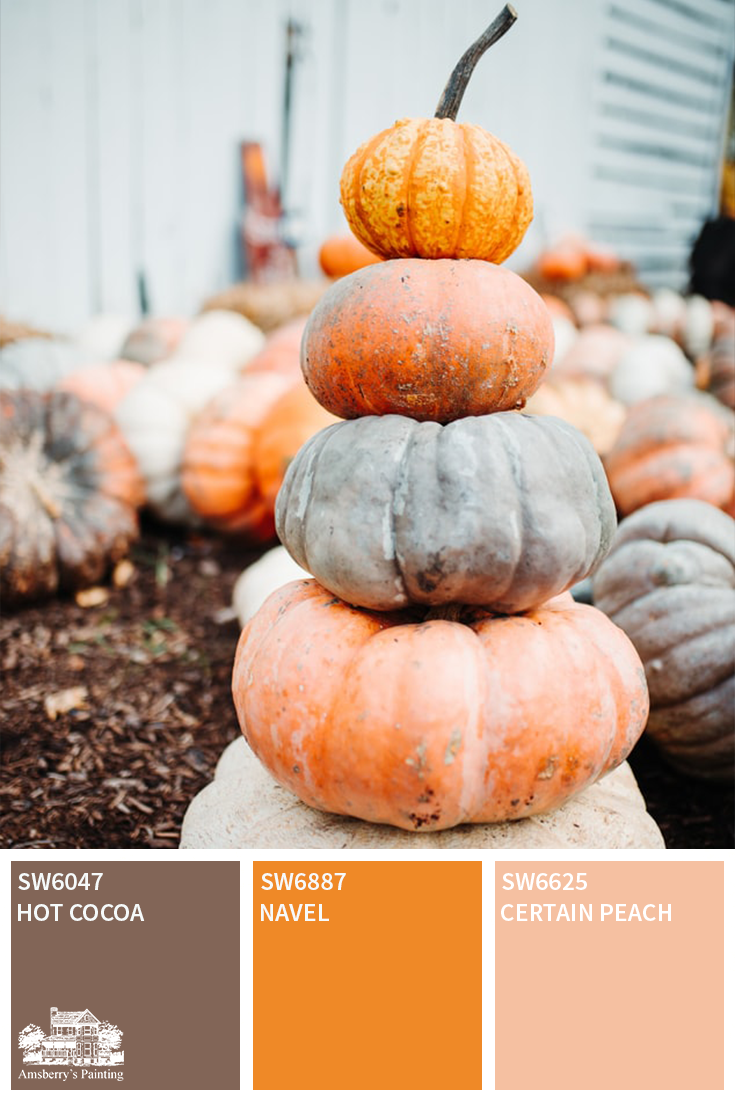 "Autumn… painted the countryside in vivid shades of scarlet, saffron, and russet, and the days were clear and crisp under harvest skies." — Sharon Kay Penman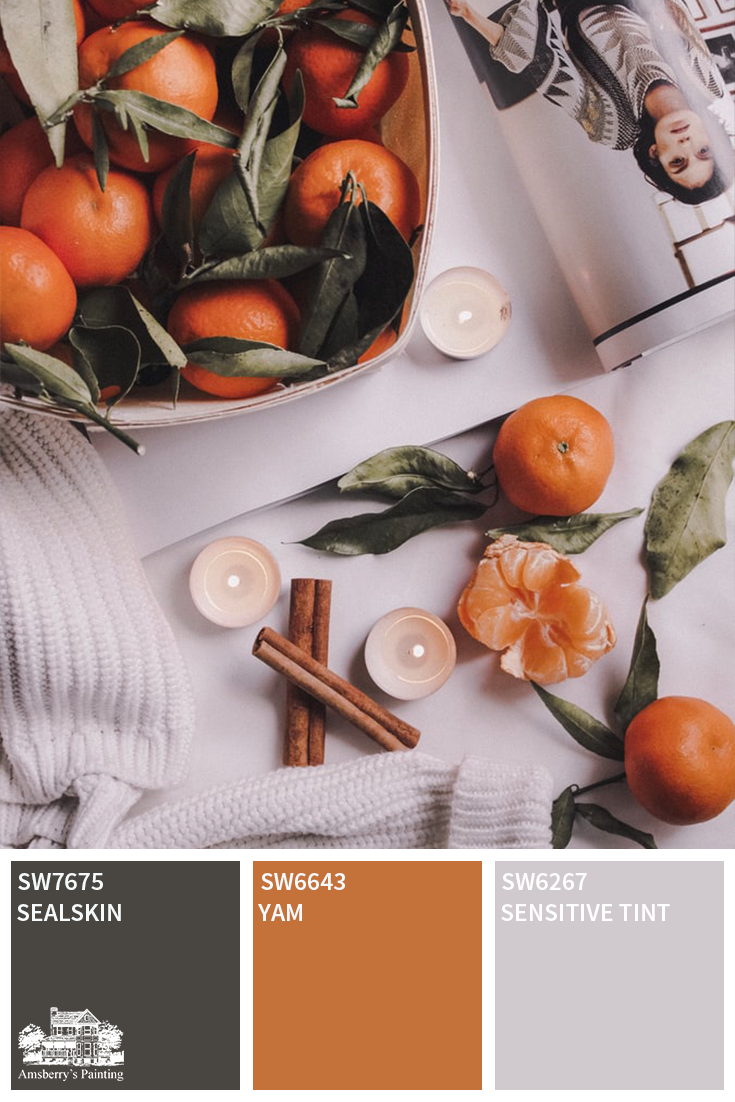 "Winter is an etching, spring a watercolor, summer an oil painting and autumn a mosaic of them all." — Stanley Horowitz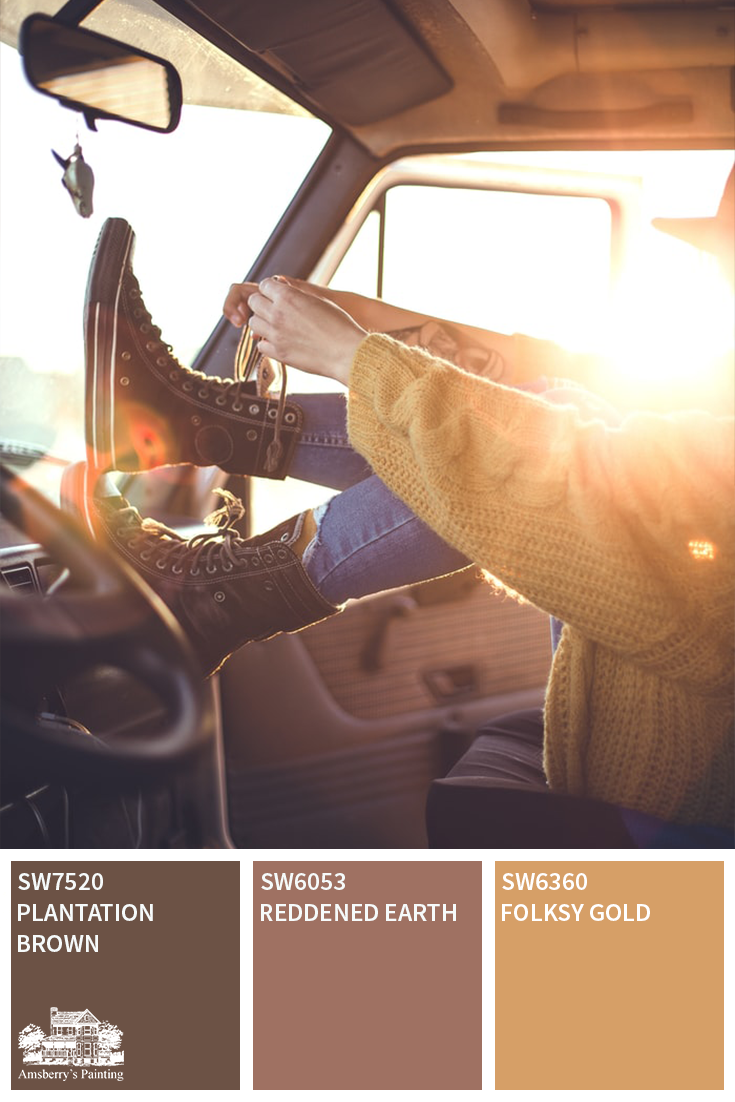 "Autumn carries more gold in its pocket than all the other seasons." — Jim Bishop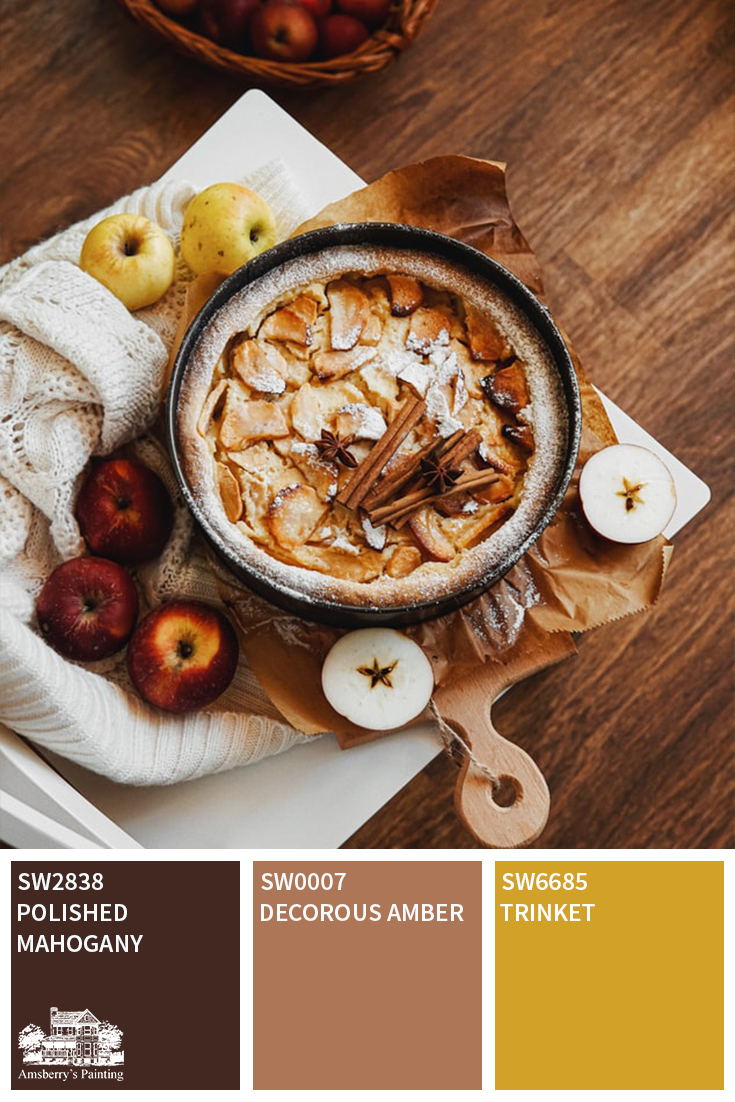 (These images were gathered from Sherwin-Williams and Unsplash)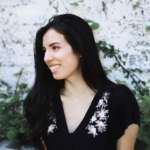 Writer Bio: Crystal Amsberry
Crystal is the Lean Management Assistant at Amsberry's Painting. She loves leading a high school youth group at her church, calligraphy and design, music/musical theatre, hiking, and enjoying all the PNW has to offer.
Click on the graphics below to check out more of our blog posts! To see more color palettes like these, head over to our Pinterest page!