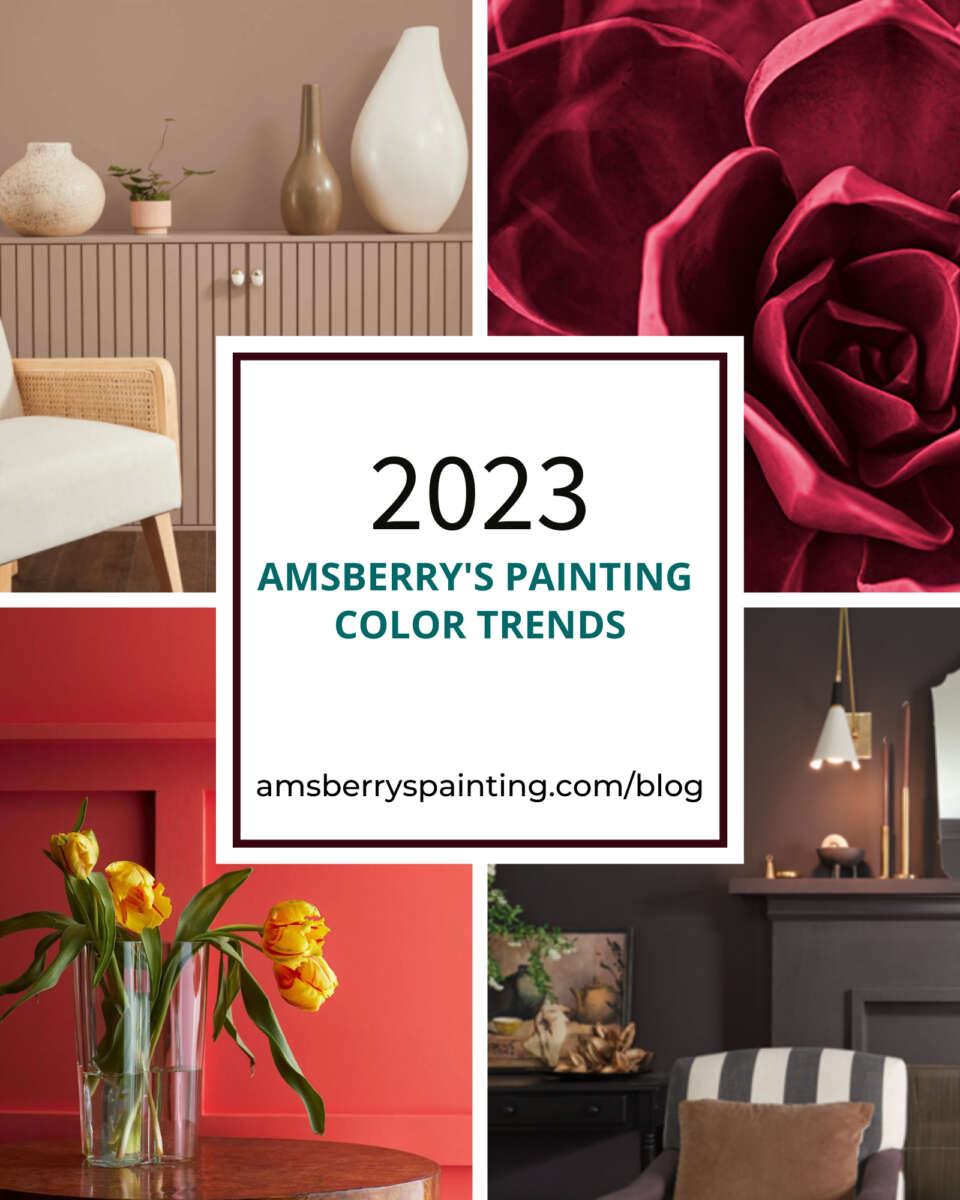 21 Jun

Color Trends 2023: Radiance & Warmth

If you've been thinking about giving your home a fresh coat of paint but feel unsure about where to begin, we're here to assist you! At Amsberry's Painting, we understand that this phase of the process can be daunting, but it doesn't have to be. Through the guidance of color trends and the expertise of designers, we'll provide you with the latest insights on colors and color palettes that could be the ideal choice for your next home improvement project.
WHAT'S A COLOR PREDICTION?
Every year, paint companies and designers nationwide present their projections for the upcoming year's prevailing color. These forecasts derive from factors such as paint sales, advertising feedback, and customer opinions gathered in previous years. As a painting contractor, we diligently monitor these projections to expand our customers' choices when they face color scheme decisions.
PANTONE
A significant influencer in the realms of fashion and design, Pantone has played a substantial role in shaping color trends across various industries.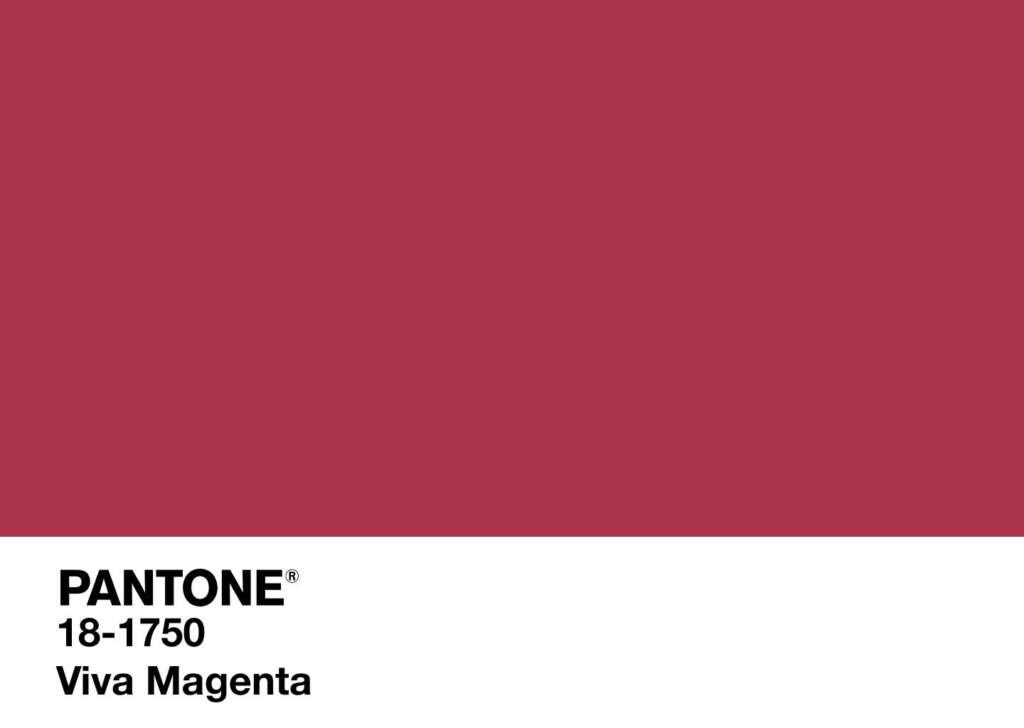 Pantone chose Viva Magenta (18-1750) as their color of the year for 2023. Described as "an unconventional shade for an unconventional time," Viva Magenta is a vibrant shade rooted in nature, symbolizing strength and fearlessness. This powerful color promotes joy, optimism, and celebration, encouraging boundless self-expression. 
With its nuanced crimson red balancing warmth and coolness, Viva Magenta effortlessly transcends both the physical and virtual worlds. It exudes dynamism, making a bold yet gentle impact, and has the potential to inspire positive design and shape the future.
SHERWIN-WILLIAMS
Sherwin-Williams' choice for 2022 was Evergreen Fog. This stunning mid-tone green has beautifully transformed many spaces into more sophisticated, refreshing and soothing atmospheres. Moving from neutral and bold jewel-tones in years past, this color aligns with the ever growing green color trends that greatly influenced many of our own customers. 
Sherwin-Williams' 2023 color of the year is yet another beautiful mid-tone. However, unlike the cool hues of the past couple of years, Redend Point (SW9081) offers a "soulful-yet-subtle" option. This hue is an excellent choice if you seek to effortlessly create a cozy and inviting space.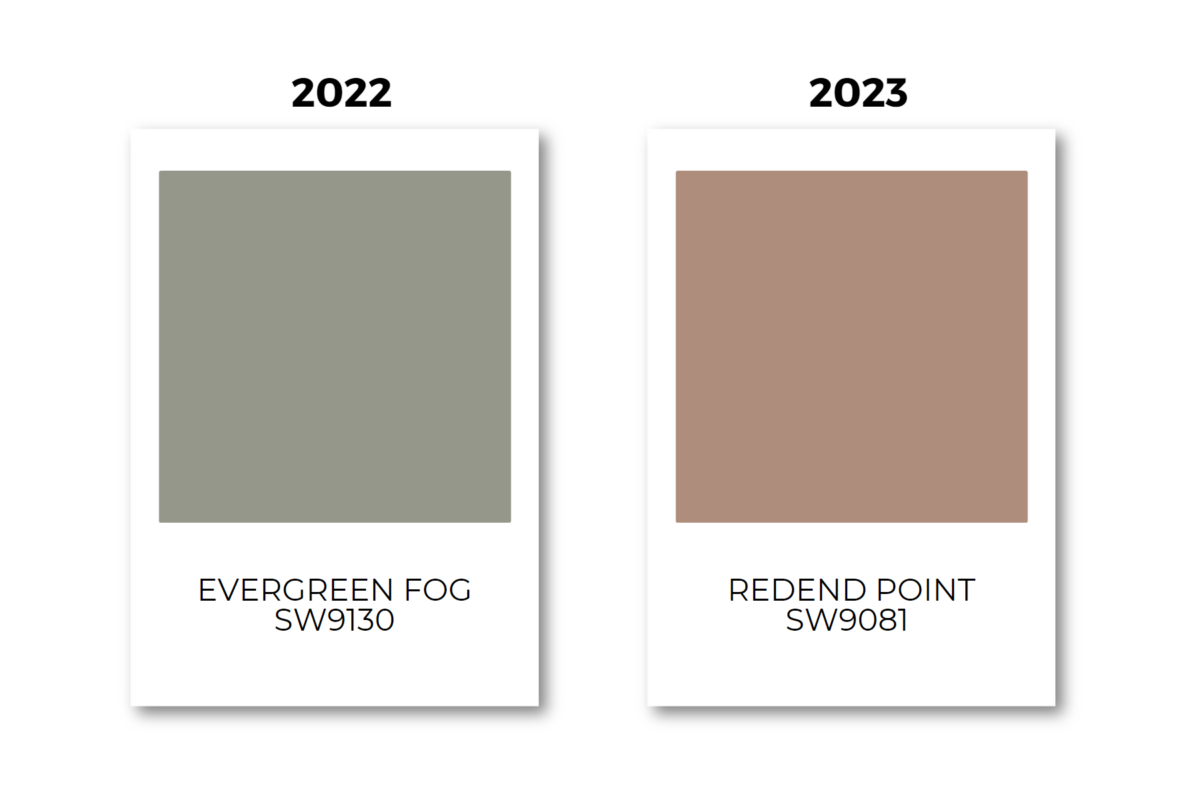 This organic tone calls back to earthy choices in recent years, exploring the warmth and comfort most cool tones cannot exude. While soft neutrals will most likely remain trendy for years to come, Redend Point leans more towards natural colors found in terracotta, wood, and blush-beiges, not yielding to the more muted tones people tend to feel safe with. The interesting thing about this color is how it is both warm but desaturated. It's a blush, but not too pink. It toes the line between the natural and bold perfectly.
Colors such as the soft Malted Milk (SW6057) or a dark shade like Canyon Clay (SW6054) are perfect choices to pair with this year's color.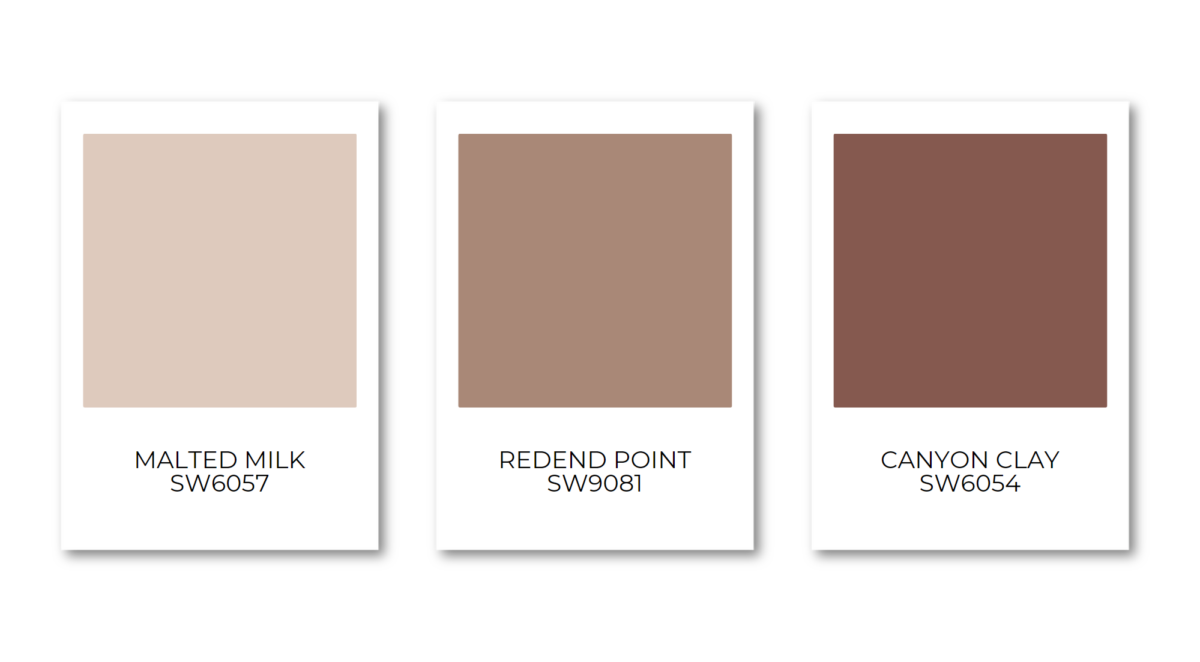 BENJAMIN MOORE
Keeping in trend with Pantone and other designers this year, Benjamin Moore took a bold approach in selecting Raspberry Blush (2008-30) as their 2023 Color of the Year. A lively shade of coral infused with hints of pink, Raspberry Blush makes a statement, especially compared to 2022's muted green pick of October Mist (1495). Included in this year's release are several hues that bounce between vibrant and artistic, as well as neutral pairings.
If you're looking for warmth and earthiness, Raspberry Blush, Conch Shell (052), Cinnamon (2174-20), or Wenge (AF-180) are great choices. 
Wanting to explore cooler shades? Choices like Starry Night Blue (2067-20), North Sea Green (2053) and New Age (1444) will do.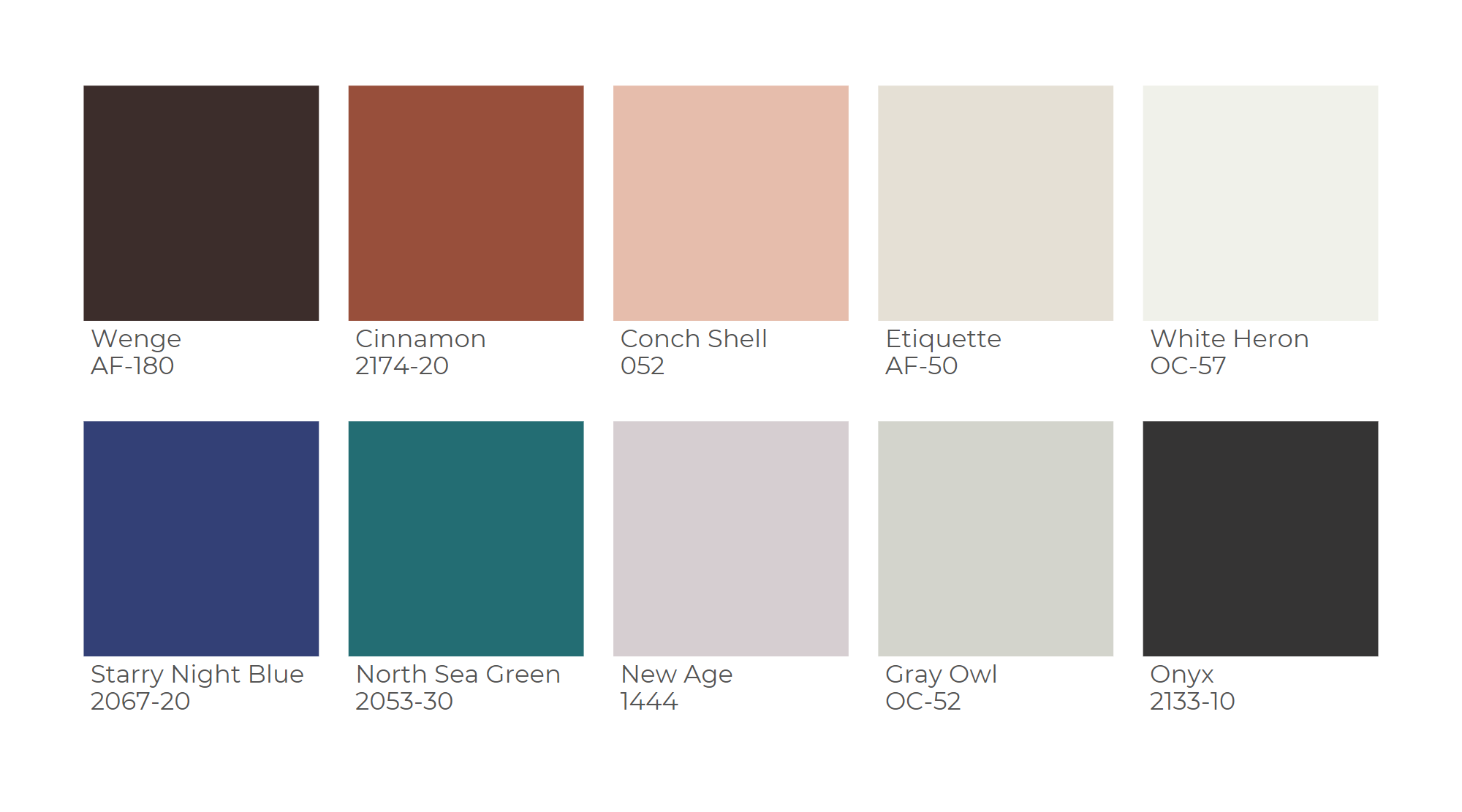 And if you'd like a trim option or neutrals to complement any of these trendy colors, you can check out White Heron (OC-52), Etiquette (AF-50), Gray Owl (OC-52), or Onyx (2133-10).
HGTV
Home designers have shared their insights on the direction of color trends as well. HGTV has collaborated with Sherwin-Williams to create their own line of paint, available at Lowe's. HGTV Home released The Vintage Homestead Color Collection for 2023. This beautiful palette of warm and mid-tones perfectly encapsulates nostalgic design elements of the past. 
Their 2023 Color of the Year Darkroom (#HGSW7083) is a captivating black shade that possesses a timeless appeal for interiors, adding depth and dimension to any space. Pair this with any color from this year's collection for a vintage while modern aesthetic.
Also featured in the Vintage Homestead Color Collection: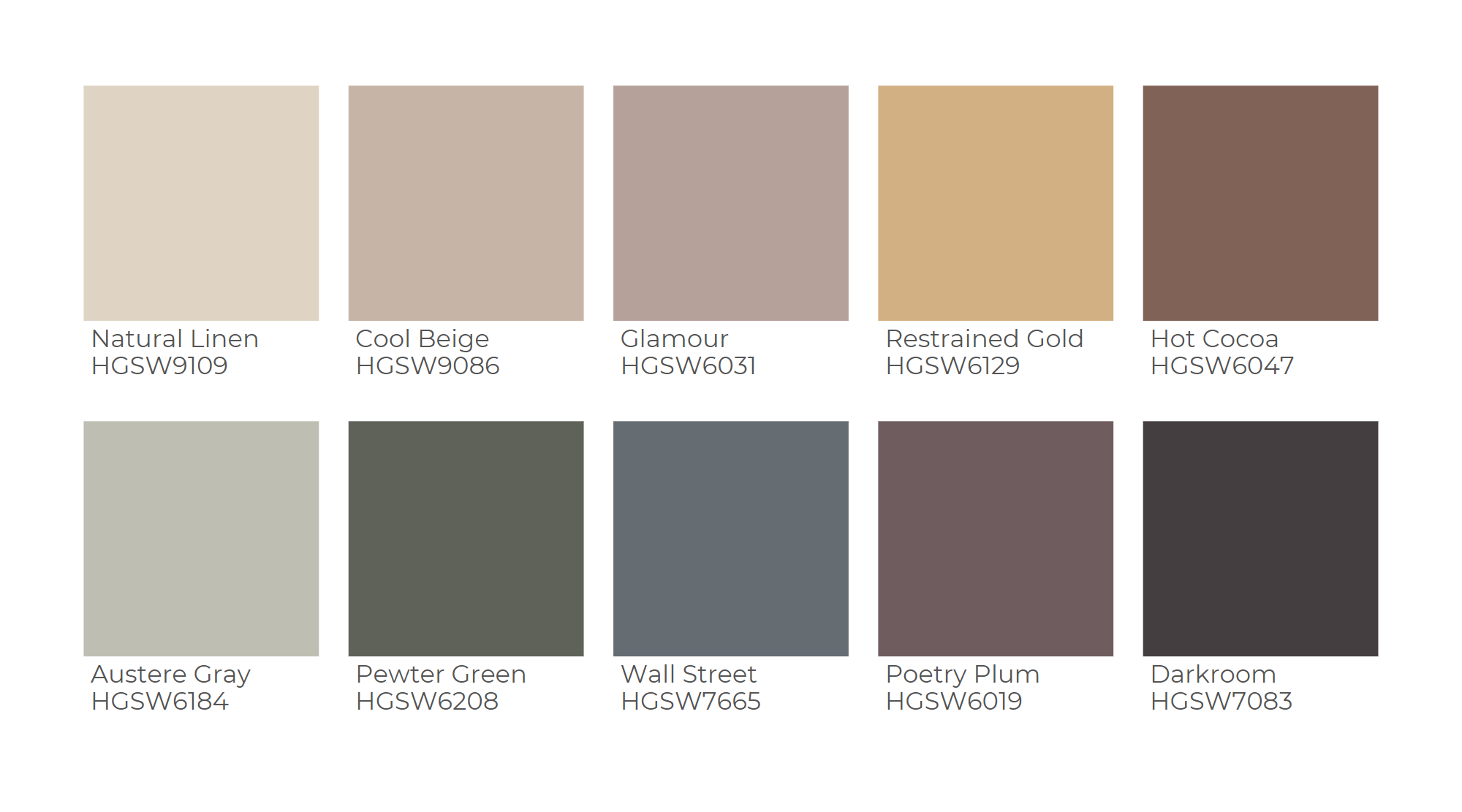 Natural Linen (#HGSW9109), a beautiful off-white (and Amsberry favorite!)
Cool Beige (#HGSW9086), a simple neutral
Glamour (#HGSW6031), a gorgeous blush blend of pink in the purple family
Restrained Gold (#HGSW6129), as the name suggests, a beautiful and soft gold
Hot Cocoa (#HGSW6047), a warm, earthy brown perfect for cozy spaces
Austere Gray (#HGSW6184), a very soft and subtle green
Pewter Green (#HGSW6208), a bold and earthy green
Wall Street (#HGSW7665), a classic cool gray fit for interiors or exteriors
Poetry Plum

(

#HGSW6019

), a deep but muted purple
Though not as artsy as Benjamin Moore, the muted and mid-tones HGTV chose fall in line with Sherwin-Williams' pick for this year.
Overall, we're seeing designers branch out and test the waters with exciting color choices. This year's trends provide a wide range of color options to suit all preferences, whether you're looking for bold and modern or muted and traditional tones.
CONCLUSION
The intention behind annual color predictions and trends is to provide homeowners with inspiration for their upcoming renovations. If you're planning to repaint in the coming year, don't hesitate to schedule a free estimate with Amsberry's Painting. We offer color consultations and provide samples, which are excellent resources for discovering your ideal color.