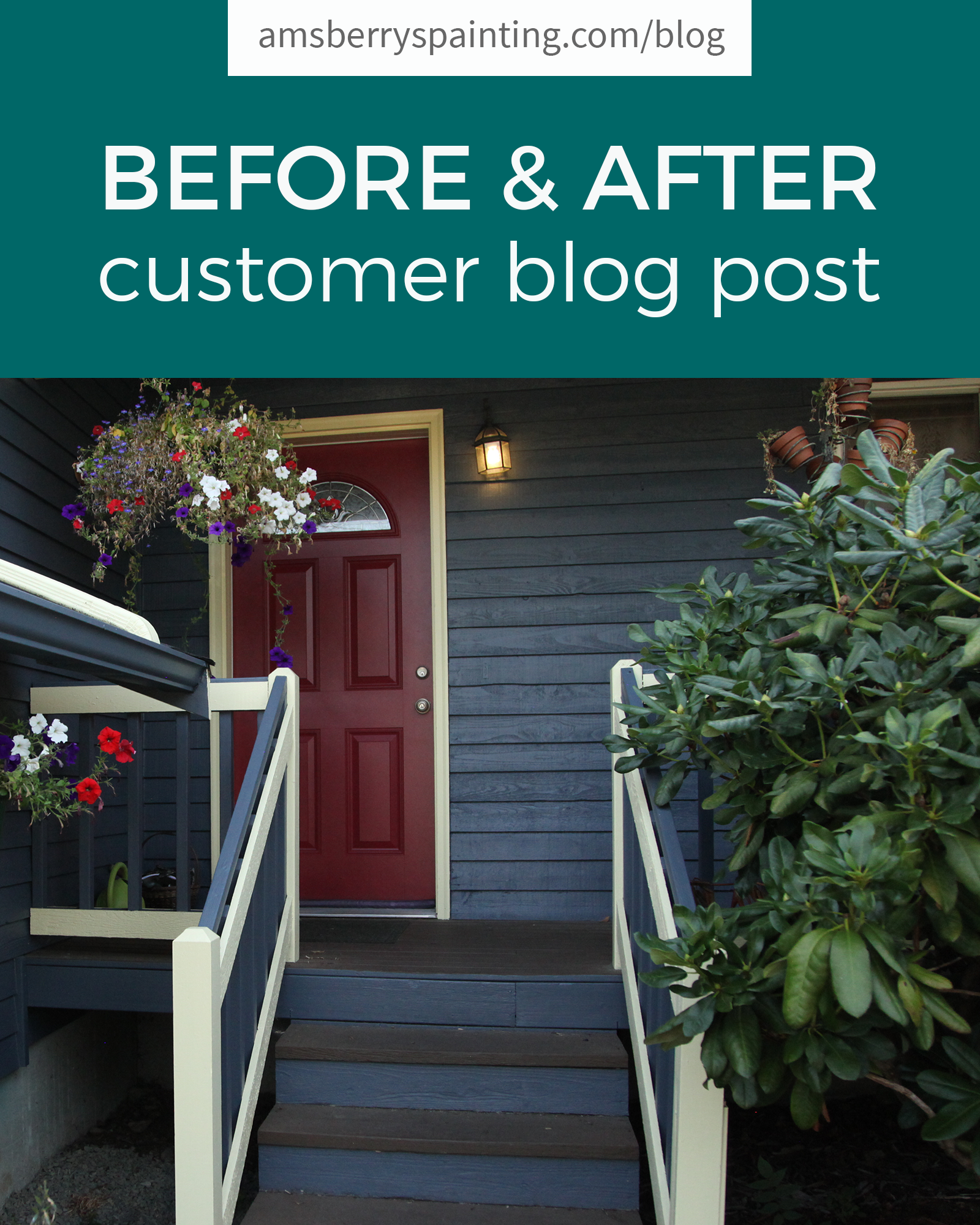 20 Aug

Before and After Customer Blog Post

Seeing the before and after photos of a project is always exciting because you get to visualize the vast difference between what was and what is. Before and after photos showcase a span of time, or an effort that has been boiled down into two images. This past spring Paul and Erica Graf had their home exterior painted by Amsberry's Painting. The Graf's had come to us in June 2014 to get an estimate, and chose to wait until spring 2015 to paint. This extra time allowed the Grafs to cement their color selection. The result was a fresh paint job, along with a fun color update!

Paul Graf is a life coach, as well as a realtor with Keller Williams. After having his house painted Paul wrote a blog post about transformation on his website trycoachingtoday.com, which focused on the painting of his home. Below is a reblog of his original post from June 5, 2015.
Paul's Blog Post:
We have all seen the images. Two pictures of the same young person, one with severe acne the other without. Maybe it is two pictures of the same room one before renovation the other after. The two photos accompanying this article are my residence. One before our recent paint job, one after. (BTW Amsberry's Painting is a great company to hire if you are in the market for house painting in the greater Seattle area. Quick, great quality, professional painters.)  As I was watching this process move forward I was pondering the concept of "before and after" comparisons. In nearly every case there is movement from something seemingly inferior, dull or broken, to something superior, beautiful or fixed up. There is also tremendous value associated with the change in appearance.
See the full blog post by Paul Graf here!
Obviously we love hearing about the experiences of our customers and encourage your feedback! If you have a story to share about your experience with Amsberry's Painting we would love to hear it. Please leave a review on Google, Yelp, or our Facebook page!
Click on the images below for more great content!
Save
Save
Save
Save
Save
Save
Save
Save
Save